Description
OVERVIEW
WooCommerce PayPal Payouts is a WooCommerce Extension. Using this plugin, the Payments made by the user can be split between multiple PayPal Accounts(Maximum of 500 Receivers). The main(Admin) PayPal Account should be a Business account to use WooCommerce PayPal Payouts.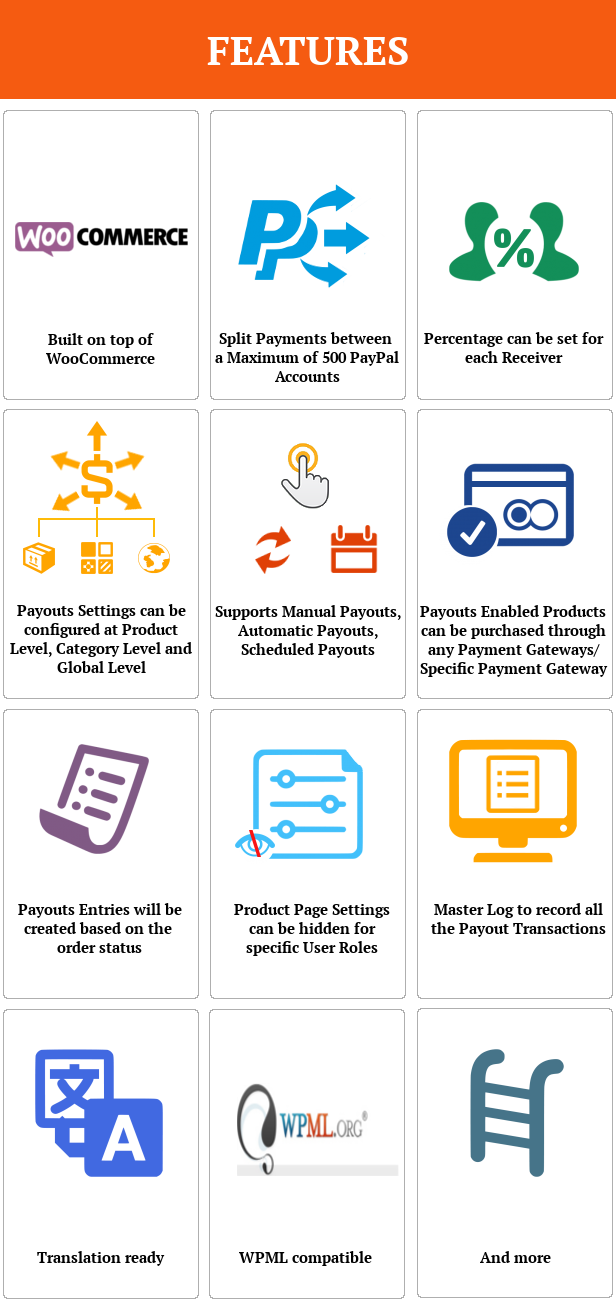 Please check the documentation as we have lots of information there. The documentation file can be found inside the documentation folder which you will find when you unzip the downloaded zip file.
For support, feature request or any help, please register and open a support ticket on our site.